Appreciate KGNU's Programming?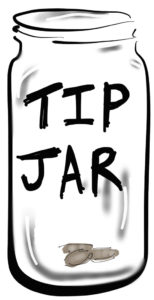 Leave a tip below! Or become a listener-member of KGNU.
Your donation is tax-deductible, and benefits KGNU, a volunteer-powered, listener-supported, community radio station, heard at 88.5 FM in Boulder and Denver, 1390 AM in Denver, 93.7 FM in the Nederland area, 98.7 FM in Fort Collins, and online at kgnu.org. For more information, or to get involved, visit kgnu.org.