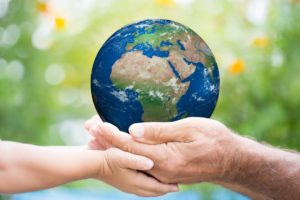 "Donating to KGNU brightens my day. I will donate even when I'm gone by including KGNU in my will, which I hope will brighten many days ahead for our amazing community radio station."

– David Wilson, former KGNU Station Manager
Will or Estate Plans
A meaningful way to ensure that future generations have access to independent, community-powered media is to make a gift to KGNU in your will or estate plan. By leaving KGNU a financial gift you will be helping KGNU fulfill its mission to stimulate, educate, and entertain our audience, AND give voice and microphone to marginalized and underrepresented groups for decades to come, along the Front Range and far beyond.
FIRST, know that KGNU is committed to donor privacy.
SECOND, leaving a gift by Will or Trust is easy!
Name Boulder Community Broadcast Association, Inc., d/b/a KGNU in your will as a beneficiary of your specific bequest.
These gifts may have tax implications. Consult an attorney or CPA to be sure.
Please share this suggested wording with your attorney or advisor: "I, [name], of [city, state, zip], give, devise and bequeath to Boulder Community Broadcast Association, Inc., d/b/a KGNU, [written amount ($) or percentage (%) of the estate or description of property] for its unrestricted use and purpose."
THIRD, making a current gift of a percentage share of your IRA, 401 (k) or other retirement account is even easier and does not require an attorney. Simple request a beneficiary designation request a beneficiary designation form from your retirement account custodian and leave KGNU whatever percentage share or dollar amount you wish.
Join KGNU's Legacy Circle
When you notify us about making a legacy gift to KGNU, you will join KGNU's Legacy Circle and we will include you in our annual recognition of dedicated station-sustainers.
KGNU sincerely thanks those individuals who make a lasting and meaningful gift to the station and the community through their estate plans or retirement accounts.
If you choose to include KGNU in your plans, or have not yet notified us that you have done so, please contact us so we may thank you and acknowledge your role in our Legacy Circle.
For more information call us at 303 449-4885 or contact Tim Russo, Station Manager –  manager@kgnu.org
Our Benefactors Share…
"KGNU is the embodiment of community. I can think of few institutions more worthy of your or my munificence." – David Barsamian
"Donating to KGNU brightens my day. I will donate even when I'm gone by including KGNU in my will, which I hope will brighten many days ahead for our amazing community radio station." – David Wilson (former KGNU Station Manager)
"It's important to me that KGNU continues into the future. That's why I've included KGNU in my will."- Barbara Stern 
KGNU's Legacy Circle
Robert Hastings
Marc Kauffman
Liz Lane
Ginger Perry
Barbara Stern