KGNU Thank You Gifts
Click to see Music Gifts.
Featured Gift
45th Anniversary KGNU Coffee Mugs.
Donation of $88.50 or $7.38 monthly SOLR (88.50 per year)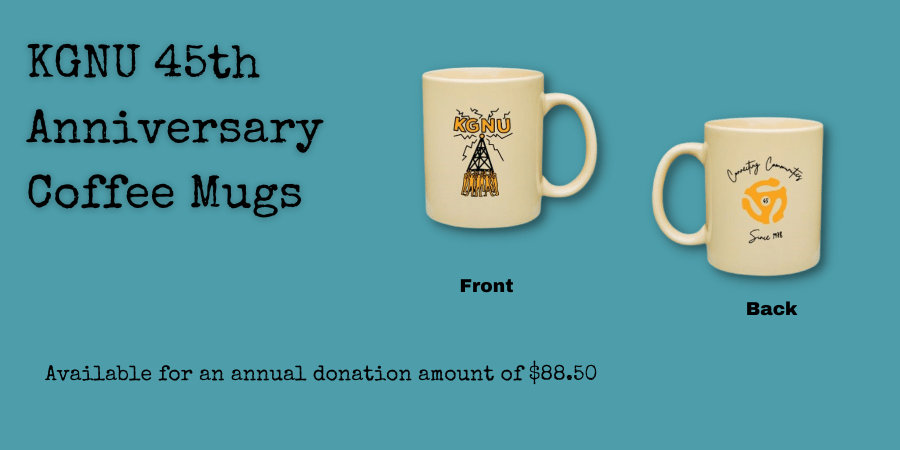 Please add $5 for shipping. Monthly SOLR members shipped gifts at no additional charge.
Shipping is our preferred method for gift delivery, but we'll have in-person browse hours Mon – Wed 10am-3pm.
Call 303 449-4885 or email membership@kgnu.org for questions.